Young Adult Ministry
2021-2022 Year of Beauty:
Gazing on Beauty Who Gazes on Us

Click on image to expand.
Plan to join us each month for deep reflections and lively conversations, with light food, drinks and fellowship to follow! As always, you are invited to our weekly Adoration and Confessions on Thursdays from 5-7pm, which conveniently land right before our YA events.
We will have a second gathering each month to encounter the beauty we reflected on. See details below for each gathering.
August 26: Brad Macke on "Encountering Beauty"
Join us on Thursday, August 26 at 7:15pm in Loyola Hall for a reflection and conversation on what beauty is, how we have experienced beauty in our own lives and the Catholic understanding of the meaning and role of beauty in our lives. (Note: Enter Loyola Hall by driving back behind the church building.)
September 9: Viewing of "Why Beauty Matters" by Roger Scruton
This 60-minute film has come highly recommended to get us thinking about the buildings, art, and settings all around us. We will watch and discuss it on Thursday, September 9 at 7:15pm in Loyola Hall (behind the church).
September 23: Deacon Jacob Lindle on "Symphonic Creation: The Beginning of Beauty"
UPDATE: Unfortunately, Msgr. Lane is unable to make it, so another excellent speaker (Deacon Jacob Lindle) jumped in last minute to lead us in contemplating the beauty of creation!
We will gather in the IGNATIUS CENTER (located across the street from the church) at 7:15pm and the talk will start around 7:30pm. Don't forget: Adoration and Confessions from 5-7pm, conveniently right before our YA events!
Red River Gorge Trip: October 2-3!
Click HERE for details and to register for our YA trip to the beautiful Red River Gorge, 2.5 hours from St. Ignatius. We'll start with our Saturday 9:15am Mass at St. Ignatius and return back to Cincinnati on Sunday afternoon. Carpooling and tent sharing will be encouraged & organized.
Cost is $30 and must be paid online (through the link above). That covers the campsite fee and meals (Saturday's dinner and Sunday's breakfast). Plan to join us for this encounter with beauty and great fellowship!
Check back for details on future events!
Purpose
St. Ignatius of Loyola's Young Adult ministry is a community of Catholic young adults (ages 18-35), whether single, married or young parents, growing as disciples of Jesus Christ through the gift of His Church. Check out our upcoming and past events!
Contact
Sign up

HERE

to receive occasional updates about Young Adult ministry and events of interest to young adults.
Call or email me if you have questions about Young Adult ministry or if you would just like to get together and talk!
Brad Macke, Young Adult Leader;

513.661.6565, option 7, ext. 2743; bmacke@sainti.org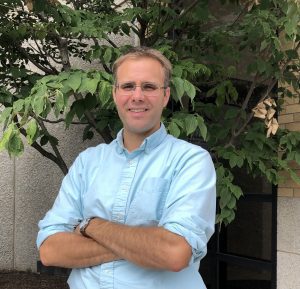 ---
PAST EVENTS
July – Holy Hour and Confessions, Mass offered Ad Orientum with responses in Latin, followed by a bonfire (again!) and grill out.

June – Bonfire blessing, burning of worn out sacramentals, food, drinks and conversation for the Nativity of St. John the Baptist.

May
– Saturday morning Mass at St. I's, then kayaking down the Whitewater River, and ended with food and drinks at the Public House.
April –
Fr. Fernandes spoke about how the components of a tree are a symbol for the virtues needed to live as children of our Heavenly Father. Afterwards we hung out in our cozy Youth Room on the second floor of the Ignatius Center.

March

–

After Adoration and confessions, Fr. Fernandes spoke on "The Law and the Interior Life", as the third night of our parish mission.
February

–

Talk on St. Ignatius' 14 Rules of Discernment to help us
become aware of what is going on in our spiritual lives in order to follow the Holy Spirit's promptings. 

January
–

Celebrated St. Thomas Aquinas' feast day, beginning with Mass, where we sang a few of the Latin Eucharistic hymns that he wrote. Then we watched a Word on Fire/Bishop Barron DVD on his life, followed by social time.
December
–

Went to Mass at St. Ignatius together then hit a hiking trail at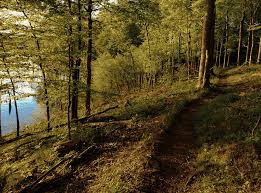 East Fork State Park, followed by lunch at the Public House.
November

–

Young Adults led the midnight Holy Hour prayers of the National Night of Prayer for Life hosted at St. Ignatius.
October –
Fr. Fernandes gave a  talk on Exorcism, followed by prayer, then social time at the Public House just down the road. Click here to watch the recording of his talk: