Young Adult Ministry
UPCOMING EVENTS

Our next YA night will be on Thursday, July 22 from 6-11pm and will include:
6pm – Holy Hour with praise and worship music and the opportunity for Confession.
7:15pm – Mass offered Ad Orientum with responses in Latin and traditional hymns.
8:00-11:00pm – Bonfire (again!) with food and drinks at the Concession Area by the athletic fields.
—
Look for more details to come on our upcoming Year of Beauty beginning in August!
Purpose
St. Ignatius of Loyola's Young Adult ministry is a community of Catholic young adults (ages 18-35), whether single, married or young parents, growing as disciples of Jesus Christ through the gift of His Church. Check out our upcoming and past events!
Contact
Interested in Young Adult events?
Contact Brad Macke, at bmacke@sainti.org or 513.661.6565, option 7, ext. 2743.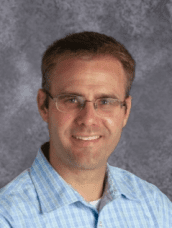 ---
PAST EVENTS
June – Bonfire blessing, burning of worn out sacramentals, food, drinks and conversation for the Nativity of St. John the Baptist.

May
– Saturday morning Mass at St. I's, then kayaking down the Whitewater River, and ended with food and drinks at the Public House.
April –
Fr. Fernandes spoke about how the components of a tree are a symbol for the virtues needed to live as children of our Heavenly Father. Afterwards we hung out in our cozy Youth Room on the second floor of the Ignatius Center.

March

–

After Adoration and confessions, Fr. Fernandes spoke on "The Law and the Interior Life", as the third night of our parish mission.
February

–

Talk on St. Ignatius' 14 Rules of Discernment to help us
become aware of what is going on in our spiritual lives in order to follow the Holy Spirit's promptings. 

January
–

Celebrated St. Thomas Aquinas' feast day, beginning with Mass, where we sang a few of the Latin Eucharistic hymns that he wrote. Then we watched a Word on Fire/Bishop Barron DVD on his life, followed by social time.
December
–

Went to Mass at St. Ignatius together then hit a hiking trail at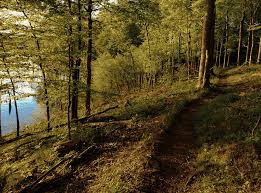 East Fork State Park, followed by lunch at the Public House.
November

–

Young Adults led the midnight Holy Hour prayers of the National Night of Prayer for Life hosted at St. Ignatius.
October –
Fr. Fernandes gave a  talk on Exorcism, followed by prayer, then social time at the Public House just down the road. Click here to watch the recording of his talk: