Young Adult Ministry
2023-2024
Theme: Real Presence in Us
Our theme this year is "Real Presence in Us." We'd love to see you for our monthly outings for young adults! See dates below! Also check out our monthly Mosaic series on saints transformed by the Eucharist here.
August 19

: 9:15am Mass & Kayaking at Green Acres 
Plan to join us for a kayaking trip on Saturday, August 19. We'll start with the 9:15am Mass at St. Ignatius, then head over to Green Acres Kayak (10465 Suspension Bridge Road Harrison Ohio 45030) and arrive around 10:30am (feel free to meet us there if you cannot make it for Mass). At Green Acres, we will gather in the shelter to the right of the check in area. Madalyn Hardig will be the point person – call her with any questions: 513-661-6565 x2740. Then we will get in line together to pay for our kayaks. Cost is $40 per person. THEY ONLY OFFER IN PERSON PAYMENT BUT HAVE PLENTY OF KAYAKS. (https://www.greenacrescanoe.com/). Pack your own LUNCH to eat on the river!
Sign up here to let us know you're coming: https://forms.gle/Bhgw2R6D95dr9Z7B8.
September 2

: 8am-12noon  Helping St. Vincent de Paul Young Adult Conference
October 28

:  Fall Hike
November and December

:  Young men's and women's small groups are forming! If interested in joining a small group, contact Brad Macke: bmacke@sainti.org; 513-661-6565 ext. 2743.
January 5

: Christmas Swing Dance Night at 7pm in Loyola Hall. 
Purpose
St. Ignatius of Loyola's Young Adult ministry is a community of Catholic young adults (ages 18-35), whether single, married or young parents, growing as disciples of Jesus Christ through the gift of His Church. Check out our upcoming and past events!
Contact
Sign up

HERE

to receive our parish FlockNotes (two emails each week) and stay updated on great things happening parish-wide.
Sign up

HERE

to receive occasional emails about specific Young Adult ministry related events.
Brad Macke, Young Adult Core Team leader: bmacke@sainti.org; 513-661-6565 ext. 2743 
Young Adult Core Team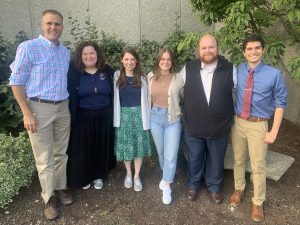 Event Pictures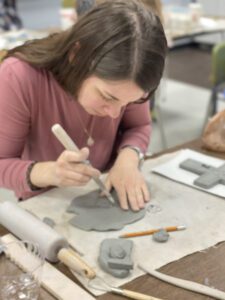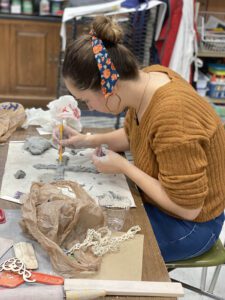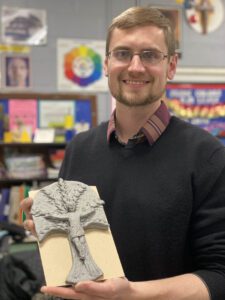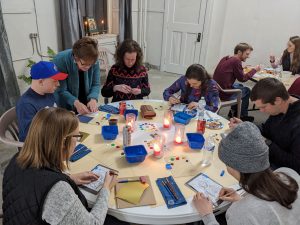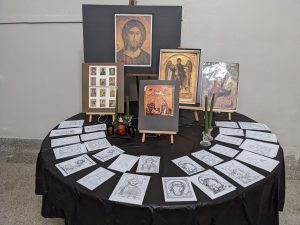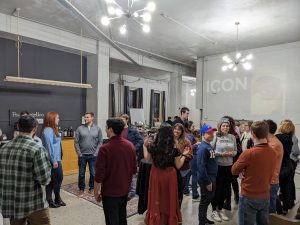 ---
PAST EVENTS
July 22: 7pm Bonfire & Feast of St. Mary Magdalene
April 29: Pilgrimage and Bourbon Trail Day Trip
April 27: Brad Bursa, PhD on

Reprogrammed: Have We All Become Technocrats?
March 23: Theology of the Body & Catholic Social Teaching 
February 23: Contraception: A Help or a Headache for Marriage?
January 21: Clay Crucifix Creation
January 19:  Body, Soul, Spirit: Integrated Health
December 15: Dr. Sodergren on "Understanding Sexual Identity"
December 7: Advent Vespers at Seminary
November 13: Potluck Dinner and Movie Night
November 10: Brad Macke on "Marriage as an Icon of God's Love"
October 27: Vickie Geckle & Valerie Bender on "Theology of the Body Through the Eyes of Children"
October 8-9: Camping Trip at Red River Gorge
Sept. 29: Emily Macke on "Who Am I?: St. John Paul II's Theology of the Body"
Sept. 17 – Kayaking at Green Acres
February 12: Icon Workshop & Wine
February 24: Joshua Wellen on Literature and Poetry
March 5: Poetry Reading with Bourbon and Cigars
March 24: Dr. Joe Molitor on Friendship and Suffering
April 2 : Swing Dancing Night
April 28: Kate Iadipaolo on the Human Person and Vocation

  
May 26: Madalyn Hardig on the Beautiful Shepherd
June 4: Gift of Self – Service Workshop
June 23: Fr. Christian on Beauty in the Liturgy and Bonfire
July 28: Holy Hour and Bonfire