Welcome to Our School
My brothers and sisters in the Lord,
I am happy to welcome you to the St. Ignatius of Loyola School. Whether you are new here or whether you are a long-time parent of a St. Ignatius student, you are an important part of our learning community at our parish. Your commitment to Catholic education will have a long-term impact on the beliefs and values held by your children as they grow older.  As a graduate of Catholic elementary education, I can surely testify to this.
For all parishioners, it is important to realize that parishes that include schools are one community of faith rather than two. Although parents have primary responsibility of educating their child in the practice of the faith, the church has the duty to assist them, whether through Catholic schooling or the Parish School of Religion (PSR). For generations, parishioners at St. Ignatius have upheld the value of Catholic education, and have offered their time, talents and treasure to make Catholic education effective and affordable to as many as possible. To parents of school children at St. Ignatius, I cannot emphasize enough the need to model the faith for your child. Above all, this means making sure you take part in Sunday (or Saturday evening) Mass. One of the most disheartening confessions I hear from children is that they do not attend Mass on Sundays. When I ask them why, they respond, "Because my parents won't take me."
Some of you might be aware of a restructuring process taking place in the Archdiocese of Cincinnati called "Beacons of Light." This roughly five-year process involves every Catholic parish and school within the archdiocese. Its goal is to create well-resourced and reenergized parishes that will better carry out the evangelizing mission of the church. Although the Beacons of Light will also affect St. Ignatius of Loyola Church, our parish size and vitality allow us to remain a single-site parish under the current restructuring plan.
In the Catholic view, God doesn't save us individually. God saves us together as one Body of Christ. That's why if faith is true to the calling of God, it will be lived together. Participation in the life of our parish allows all of us to learn, grow, and find gladness in following Jesus, our life and our hope. May you and your child(ren) find all of these good things in your experience at St. Ignatius of Loyola.
Sincerely in Christ,
Fr. Tom Mannebach
Pastor, St. Ignatius of Loyola Church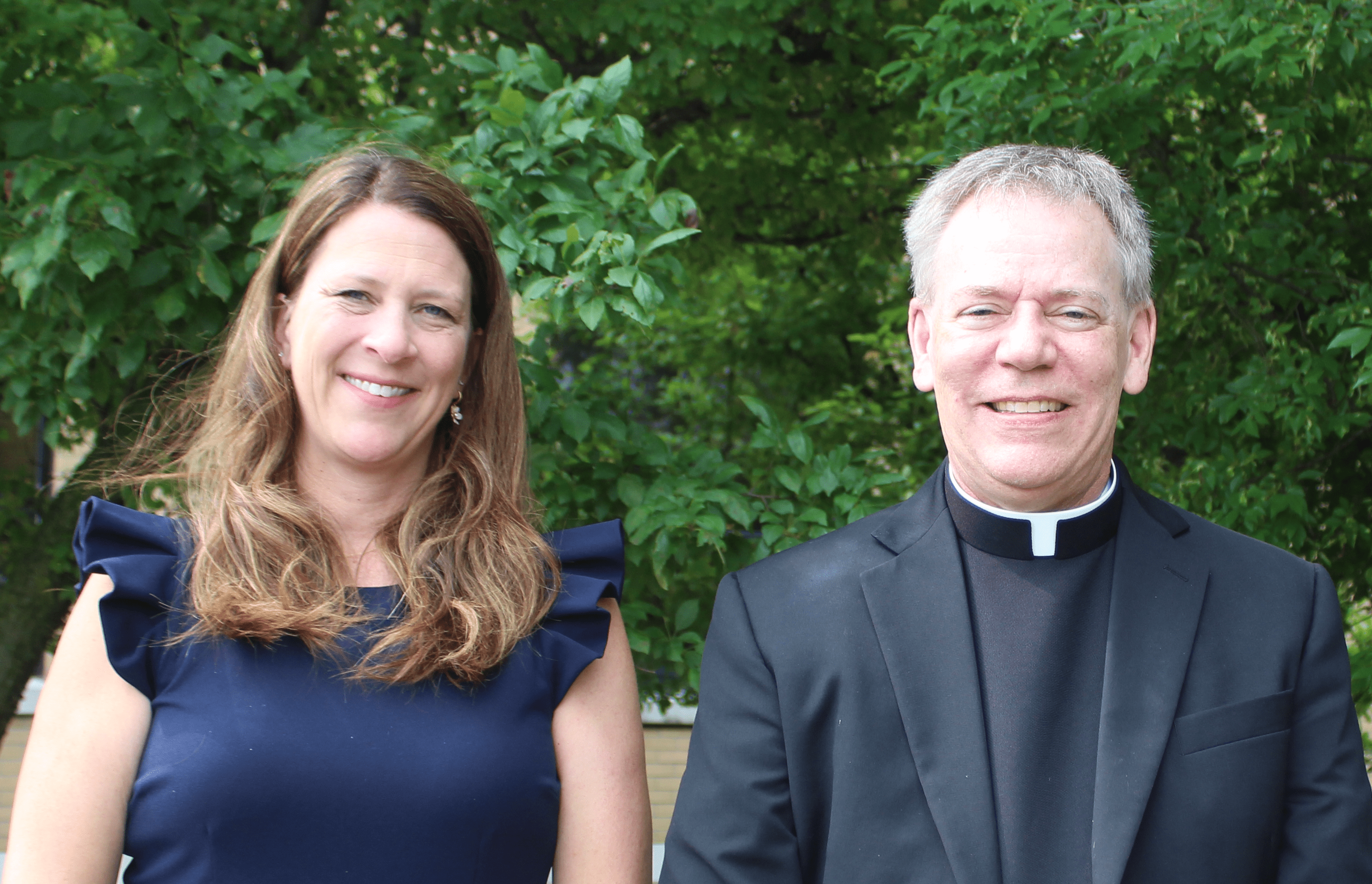 Our Mission
St. Ignatius educates each student by helping to develop their faith and by teaching them academic skills that will last a lifetime. Our programs are designed to celebrate and develop the individual gifts of our students and to assist parents in their efforts to educate the whole child. Our ultimate goal is to graduate students whose lives are examples of the Gospel message.
Calendar
28

28

8th Grade Meet Little Buddies (Playground) September 28, 2023 @ 12:00 pm

29

29

Spirit Day - Mary Garden Showers September 29, 2023 *All Day*

03

03

8th Grade DC Trip Q&A (Loyola Hall) October 3, 2023 @ 6:00 pm

05

05

2nd Grade Sacraments Parents Meeting - Loyola Hall October 5, 2023 @ 7:00 pm

13

13

NO School, Teacher School of Faith October 13, 2023 *All Day*

14

14

Iggy 5K October 14, 2023 *All Day*