Welcome to Our School
My Dear Friends in Christ,
I am happy to welcome you to the St. Ignatius School website. St. Ignatius is a dynamic and vibrant parish with many activities and ministries. It is often hard to keep track of them all, but here you will find a clear and reliable guide.
Although the school community is made up of students, families, staff and parishioners who support the Church's most important outreach mission, this website helps remind us that we are one parish family. Some students are "first generation"; others are taught by the same teacher as a parent was. Some parishioners were here at the parish's founding, while others are new.
The parish community keeps growing and incorporating husbands and wives, moms and dads, single people and young adults, School Families and PSR Families. The Holy Spirit draws us together into the one Body of Christ.
Of course, the celebration of Mass and the Eucharist is the source and summit of all life in the Church. It is at the heart of everything we do. Nourished by Christ, we carry out, in the power of the Holy Spirit, the evangelizing mission of the Church for the greater glory of God. We are called to be missionaries, sharing the Good News with others. St. Ignatius of Loyola would often conclude his letters to the Jesuits on the missions with the words: "Go, and set the world on fire!" That is what we try to do here at St. Ignatius.
As we celebrate the 50th anniversary of the dedication of our church in 2020 and look forward to celebrating the 75th anniversary of the founding of the parish and school over the next two years, I invite you to look at this website to discern how you can serve the Lord, the parish, and the school. Everyone has something to offer as we look toward the future!
Completely yours in the Lord,
Father Earl K. Fernandes
Pastor, St. Ignatius of Loyola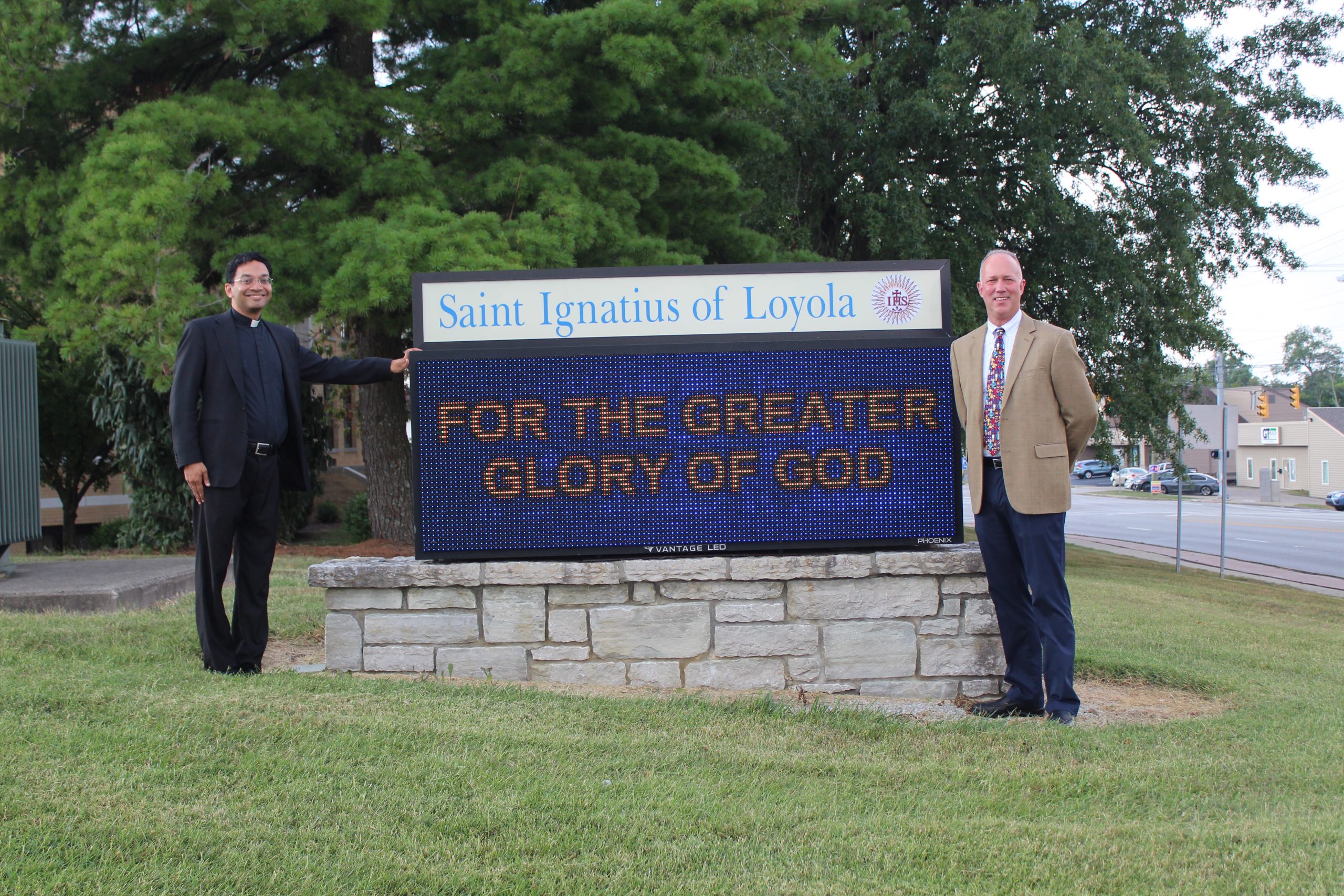 Our Mission
St. Ignatius educates each student by helping to develop their faith and by teaching them academic skills that will last a lifetime. Our programs are designed to celebrate and develop the individual gifts of our students and to assist parents in their efforts to educate the whole child. Our ultimate goal is to graduate students whose lives are examples of the Gospel message.
Calendar
15

15

School Supply Kit Pick-Up August 15, 2022 @ 5:00 pm St. Ignatius School Cafeteria

16

16

School Supply Kit Pick-Up August 16, 2022 @ 11:00 am St. Ignatius School Cafeteria

23

23

New Parent Meeting August 23, 2022 @ 6:30 pm St Ignatius Loyola Church, 5222 N Bend Rd, Cincinnati, OH 45247, USA

24

24

Ice cream social August 24, 2022 @ 6:30 pm

31

31

First Day of School August 31, 2022 *All Day*

12

12

PTO Meeting September 12, 2022 @ 7:00 pm Loyola Hall