Innovation and Design Program
One of the greatest assets of humans is the ability to creatively problem-solve and innovate. The Saint Ignatius Design and Innovation Program is focused on creating innovative thinkers using the design thinking process. Students will learn and develop the 21st-century skills of critical thinking, collaboration, creativity, communication, along with local and global citizenship.
Using 21st-century skills, robotics, technology, STEM activities and problem-solving, our students will provide solutions to real-life issues building their grit and resiliency.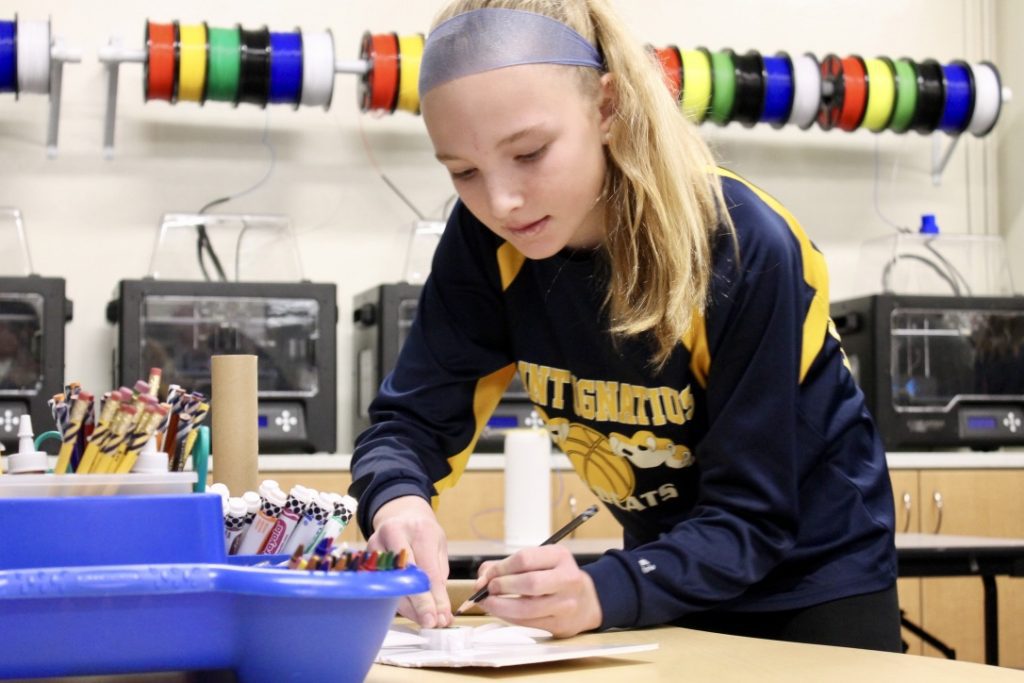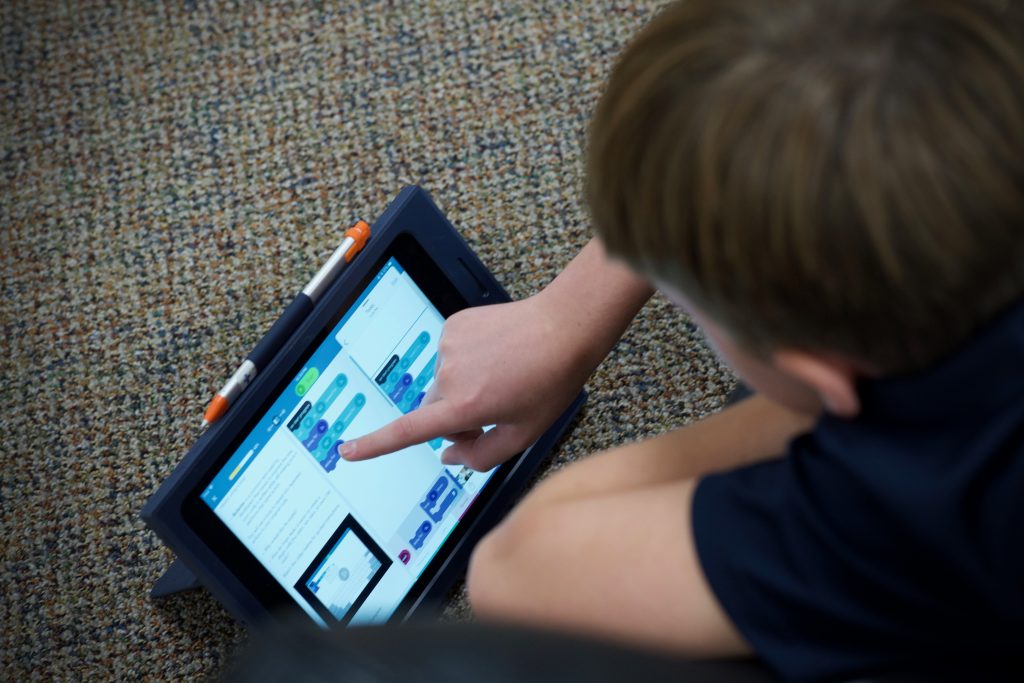 Kindergarten
Students will work in pairs and come to understand what a habitat is how they are being destroyed around the globe.
Students will identify appropriate materials for a specific animal habitat and build one.
First Grade
Food shortages are happening all around the globe. Student teams will gather recycled materials and create an indoor environment that can sustain plants without soil.
Second Grade
Farmers are creating new methods including indoor farming, vertical farming, and plantscrapers. Students will explore alternative farming methods and design a method to produce a crop indoors with little or no soil.
Third Grade
Human encroachment on wildlife environments is causing many problems for wildlife, even extinction. To help the residents of Sri Lanka, students will brainstorm and build a prototype of a monkey deterrent device to keep monkeys out of the food and farms.
Fourth Grade
Globally, amusement parks are competing for bigger and faster roller coasters. Student teams will research roller coaster designs, gravitational effects, materials effect on ride, health concerns, and the physics involved. Teams will create a new roller coaster.
Fifth Grade
Countries of the world are looking to space for replenishing natural resources, locating new resources, and for settlements. Student teams will design a rover that includes the features needed to move about on a planetary body they researched.
Sixth Grade
Alternative energy sources are being developed all around the globe. Student teams will design and prototype a new blade design for a specific area that is visually appealing, compact in size, maintains good output, and protects wildlife.
Seventh Grade
Globally, the Earth's land surface is being negatively affected by various catastrophes and human intervention. Teams will create a device to test soil samples and then decide the best method for soil preparation in order to farm it.
Eighth Grade
Students will identify a problem and research it. Using Biomimicry, emulating nature's time tested patterns and strategies, teams will identify a plant, animal, or microbe to investigate characteristics to mimic in order to innovate into a new product.