Tuition & Financial Aid
With the continued support of the St. Ignatius of Loyola Church community, tuition is expected to remain well below the cost per student and well below most local nonpublic schools. Tuition rates are determined by the Finance Commission and Parish Council. 
St. Ignatius School is an approved provider for the Autism and Jon Peterson Scholarships in Ohio. The Scholarship funds are used to support the inclusion program, not to cover tuition.
A non-refundable registration fee of $155 per family is required at the time of registration. This fee is not applied to tuition.  In addition to tuition, fees may be assessed for consumable supplies and services. (Questions regarding tuition and fees should be directed to the parish Director of Parish Development, Barb Campbell, 661-6565.)
A limited amount of tuition aid is available for families who have a documented history of participation in the life of the parish for at least 6 months.
Please visit this link for more information on applying for tuition assistance through the Catholic Education Foundation. The deadline to apply is January 31st.
Tuition for 2019-2020 as determined by the Parish Finance Committee is as follows.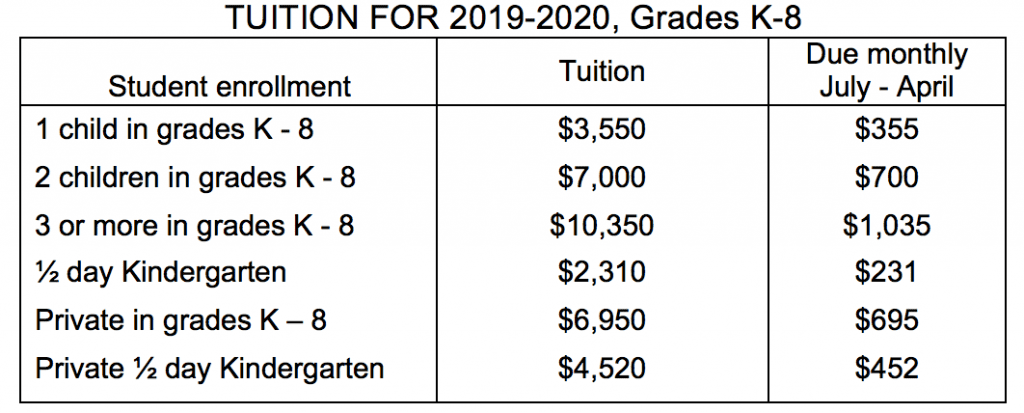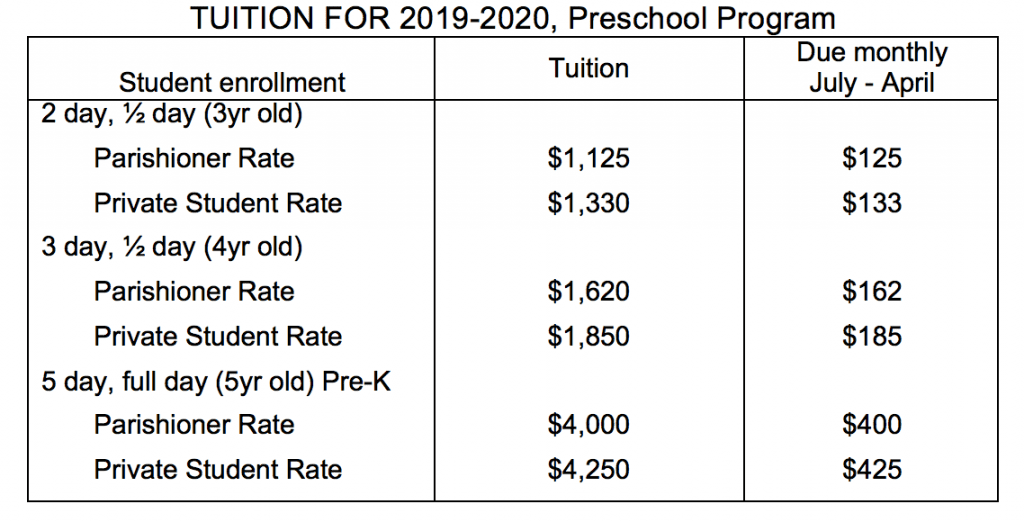 Did you know…you can help reduce the cost of tuition while you shop! Click here to support the Tuition Reduction Program.