New Icon on Homepage – Watch Mass Online
Mass and Devotions are streamed daily to sainti.org as well as our YouTube channel. A TV/Screen icon has been added to the top right corner of our homepage to help locate where these can be found on our website. (see red circles) Click on this TV/Screen to view the live streaming or to locate previous broadcasts.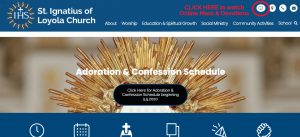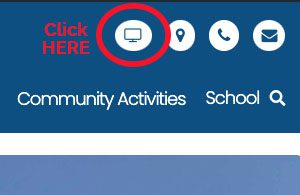 For a mobile device, click on the three lines in the top right corner of the screen. A menu will slide out from the right and the icon will be located at the bottom of the menu by the search option.