National Eucharistic Revival

September & October Poster


Past Posters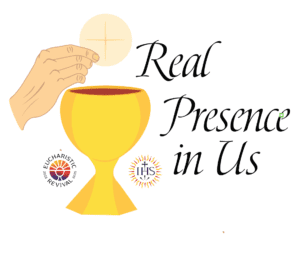 Tolle et Lege Book Conversations – Books and Dates
All-parish summer read
of Bishop Barron's book Eucharist! Purchase a copy at the reduced cost of $15 from the parish office.
Read Chapter 1 by mid-July

Read Chapter 2 by mid-August

Read Chapter 3 by September 11

Join the Tolle et Lege conversations in the Ignatius Center on September 11 at 7:30pm or September 13 at 10am!
Family Faith Formation Topics & Dates:
First Event Sunday, September 17. More details to come!