Scott Campbell receives the 2023 Distinguished Alumni Award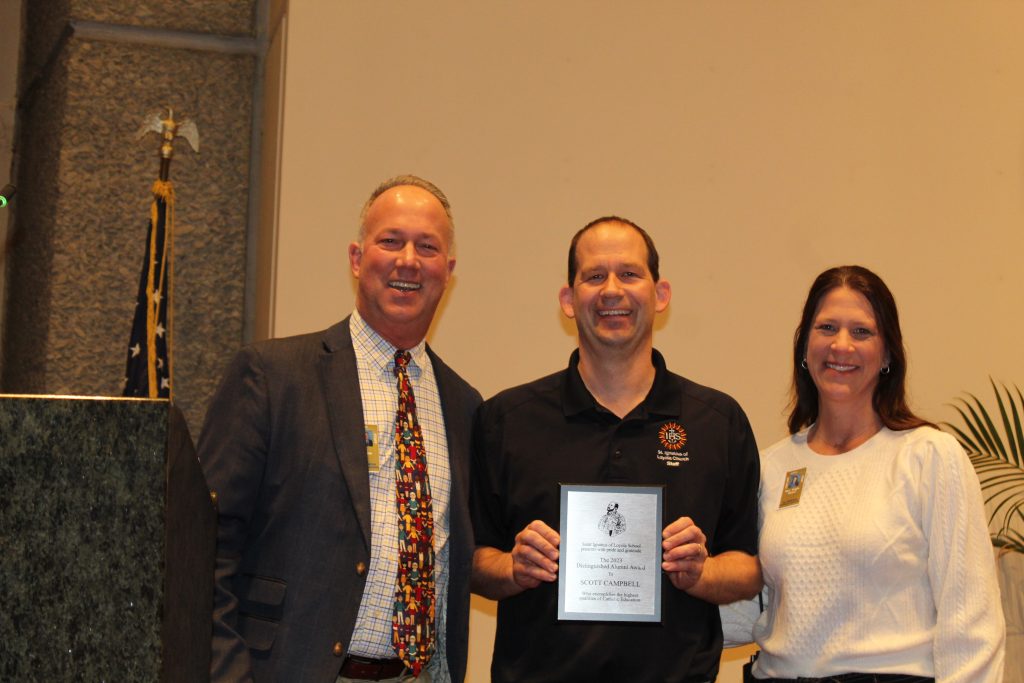 Each year, we honor one of our alumni who exemplifies the spirit of St. Ignatius of Loyola parish and school. This year, we are proud to award Mr. Scott Campbell, a 1987 graduate and dedicated employee. 
Mr. Campbell epitomizes the virtue of humility. Upon receiving the news of his nomination he asked, "What did I do to deserve this?" The answer is clear, as a lifelong member of the parish, alumni, past parent, employee and volunteer, he has devoted himself to ensuring that St. Ignatius of Loyola remains a safe, welcoming and loving community.
Last year, students and staff of St. Ignatius shared why they matter in this world. Mr. Campbell's response was simply, "Because I clean God's house." But truly, he does so much more. Upon graduating from Cincinnati State, he took what he thought was a temporary job at St. Ignatius, in maintenance. Twenty-five years later, he is the Director of Facilities and Maintenance and his temporary position seems permanent! He enjoys working with his hands, identifying building needs and coordinating vendors and projects to ensure that students have safe and secure spaces for a healthy learning environment. 
One of the core values of St. Ignatius of Loyola is Continuous Improvement. Mr. Campbell embodies this value by helping the school and parish prioritize accessibility for all. He helps identify, purchase and install amenities, furniture and other tools to accommodate all of our parishioners and students' needs. 
Over the years, Mr. Campbell has contributed in countless ways throughout our community. Whether serving as one of his daughter's soccer or softball coaches, assisting with the festival, volunteering at the former Cowabunga event and more, we know you've seen him around. 
"Don't just keep the status quo," he says. Thank you Mr. Campbell for reminding us of the importance of improving the spaces we live, work and learn while we continue to grow in our faith and love in Jesus Christ.